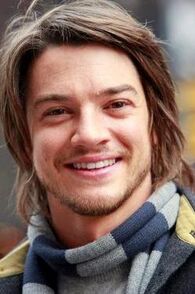 Craig Horner (born 24 January 1983) is an Australian actor best known for his role as Richard Cypher on the television series Legend of the Seeker.
Biography
Edit
Horner was born in Brisbane, Queensland, Australia on 24 January 1983. He discovered that he loves acting after appearing in school productions. Along with acting, Horner's talents include playing the guitar and writing music. He enjoys the outdoors and playing football (soccer), volleyball, tennis, swimming, skiing, snowboarding, and kayaking.
Horner attened St. Peter's Lutheran College in Indooroopilly, Brisbane, Australia. He pursued acting after he had graduated. Since 2001, he has appeared in various TV programs. by bhjjb
Ad blocker interference detected!
Wikia is a free-to-use site that makes money from advertising. We have a modified experience for viewers using ad blockers

Wikia is not accessible if you've made further modifications. Remove the custom ad blocker rule(s) and the page will load as expected.